If you're anything like me, you go to a lot of conferences, and get given the little canvas bags to carry all the blurb around in. Very useful on the day, yet when you bring them home there's little use for them, but you can't bring yourself to chuck them away. I've found a use for them - as helpful bedside book bags! I can't recall exactly where on the net I found this idea, so I'm not claiming it's mine, but I've created a 'how to' below in case you're interested.
First of all, get your bag: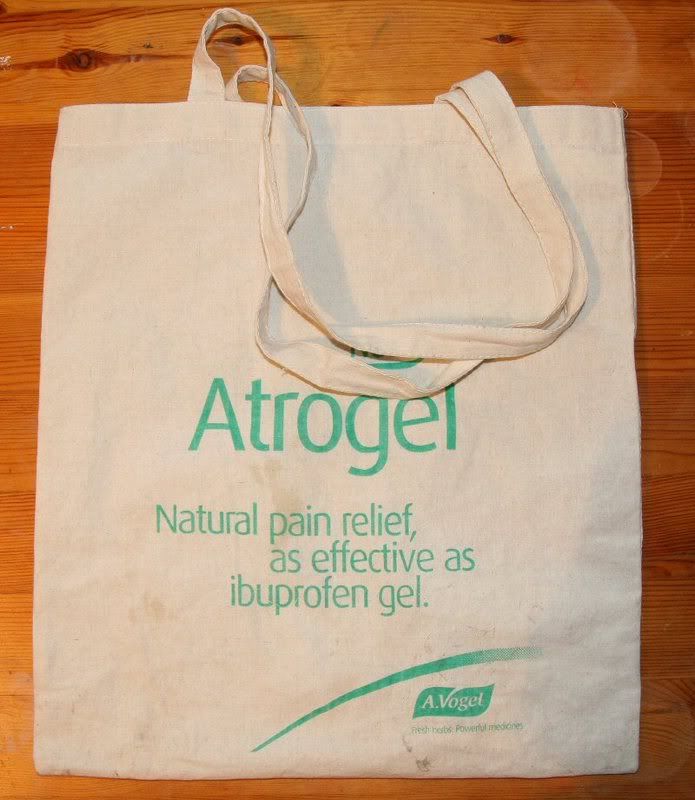 Next you need to measure up how big you want the bag element to be - I did this by putting my book down and making a mental note of how deep it should be. Of course, you could do the same thing if you wanted to keep all your remotes together in one place. Or all your electrical cables stored neatly until you needed them.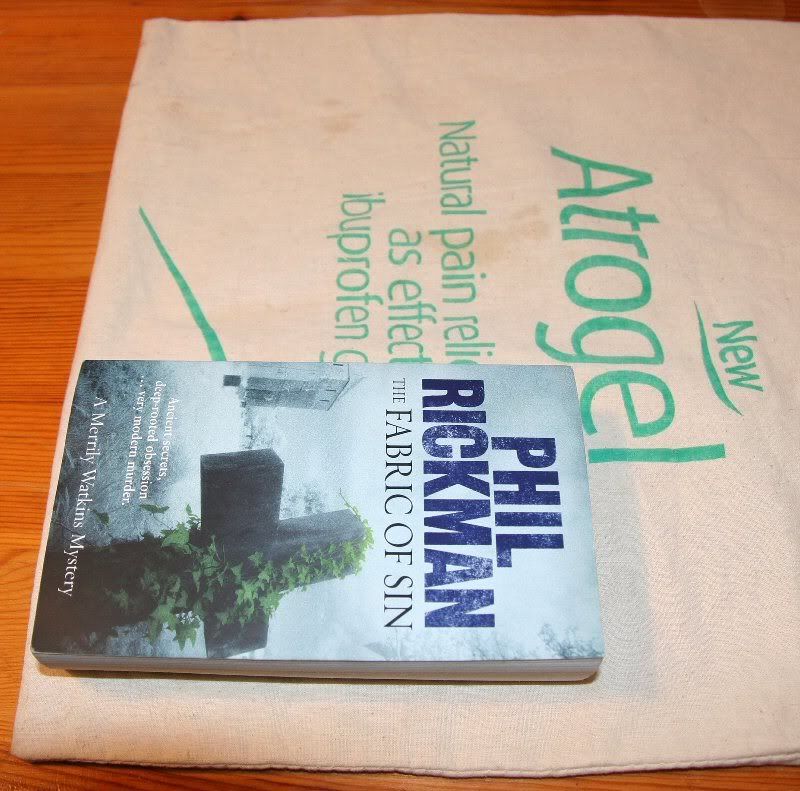 Cut through one side of the bag; this cut will define the new depth of the bag. While you're at it, cut the handles in half as well:
The next bit is slightly difficult unless you're good with a needle and thread or sewing machine, but it's as basic sewing as you can get, so we can all do it. Sew along the length of the cut to ensure that it doesn't fray. Then sew right through the rest of the bag to give it a little more strength: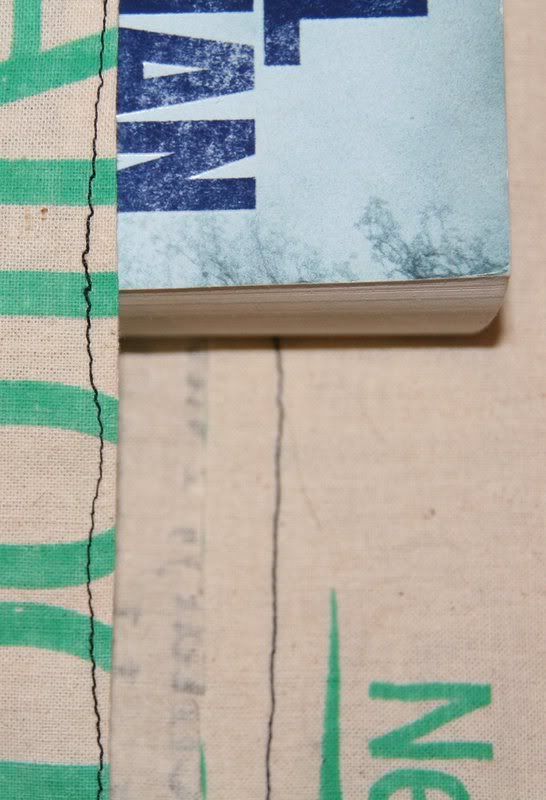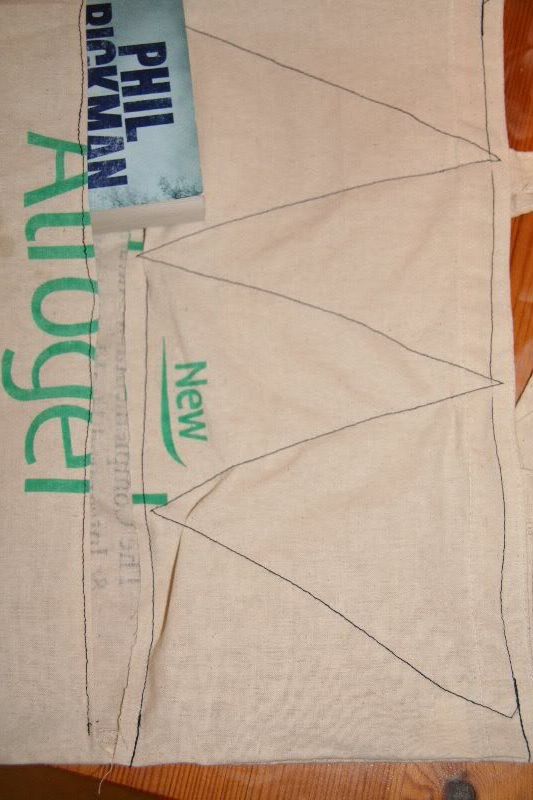 You've now got a new bag. Lift up your mattress and tie the half handles around any bed struts to keep the bag in place, or if you've got a wooden bottom to the bed staple them. In any case, the weight of the mattress should help with stability. And there you go - a useful little book bag for the side of your bed, and recycled canvas bag; in all it takes about 10 minutes.